About Woodbine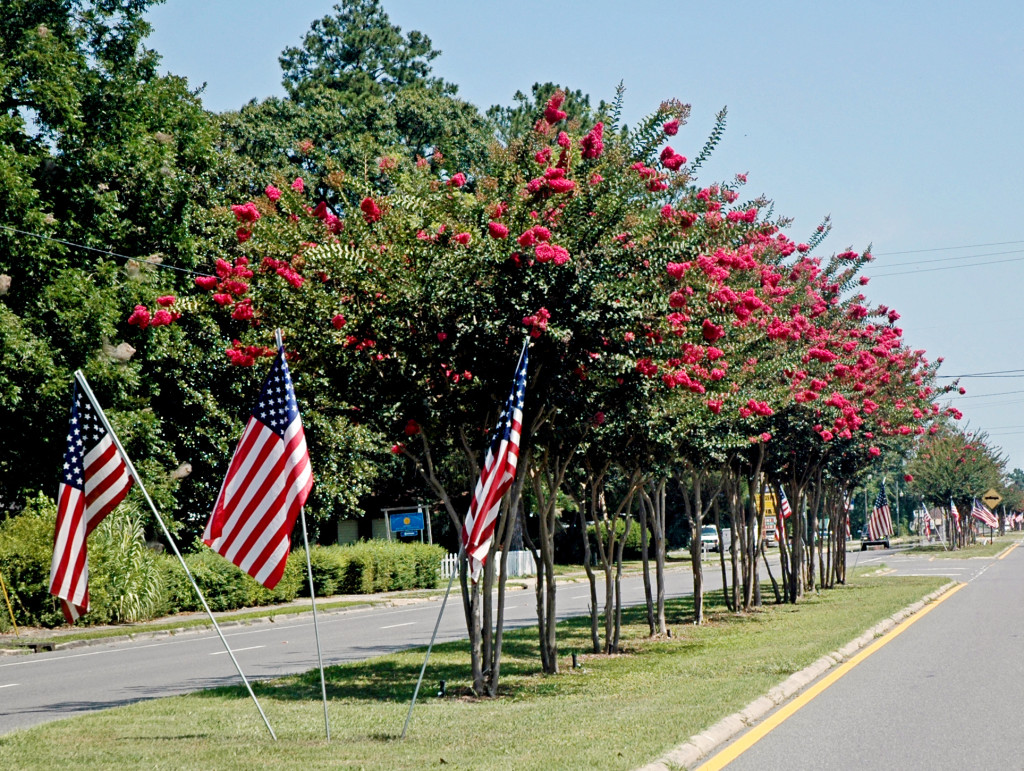 The City of Woodbine is the County Seat of Camden County Georgia. It is located on the South bank of the Satilla River. The City is centrally located and is a 30 minute drive to the City of Brunswick and about 40 minutes to Jacksonville, Florida. According to the 2010 census the City has a population of 1,412.
Woodbine History
Woodbine is located in Camden County, one of Georgia's original counties, created when the state constitution was adopted in February 1777 and located in the very southeastern corner of the State. This area has a rich, diverse history, beginning with the men and women who struggled to carve out a life in the colonial days of Coastal Georgia.
Records of the site where Woodbine is located date back to 1765, when William Trowin, John Brown, William Struthers, and John McGillvary petitioned for and received fourteen hundred acres on the south side of the Great Satilla River at a place referred to as Pile's Bluff. The exact location is no longer certain, but historical records locate Piles Bluff near the current site of the City of Woodbine.
The State of Georgia granted the land known as the Woodbine Plantation to Elijah Clarke in 1808. The plantation, as with most plantations throughout Coastal Georgia, became the center of activity for the area. In 1835, it was purchased by John Bailey, who maintained ownership until what remained of the plantation was purchased by James King Bedell after the War Between the States.
Mr. Bedell built a new house on the plantation, the original having been burned during the war, and the plantation again became the center of activity in the area. In 1893, when the railroad was laid through Camden County, Mr. Bedell sold the right-of-way through his plantation. His stipulation for the sale was that the first community that grew up around the railroad would be called Woodbine. On August 17, 1908, the Town of Woodbine name was approved by the people of the settlement and a charter for incorporation was drawn up.
Woodbine really began to grow when the Atlantic Coastal Highway was built through the area in 1927. In 1928 the county seat was relocated to Woodbine. The town was re-incorporated in 1953 as the City of Woodbine.
Bryan-Lang Historical Library
P. O. 715
311 Camden Avenue
Woodbine, Georgia 31569
912-576-5841
bryan-lang@co.camden.ga.us
History and Geneology of Camden and Charlton Counties
Ralph Bunche Alumni Association
1501 Georgia Avenue
Woodbine, Georgia 31569
Adell James 912-576-7131
RJBCCTSAlumni@tds.net